The Top 50 Singles Of The New Millennium (So Far).
1.
Usher
"Burn"
This would probably switch with #2 if I wasn't single, but it'd still be #2. I've been tempted to write specific praise for each line. I know better than to do that, but I could. The last paragraph of this
Freelance Mentalists
piece is but a grain of sand. Don't debate me on this one unless you want me to talk your ear off. And I won't even have to go TMI (though I could).
2.
John Mayer
"Clarity"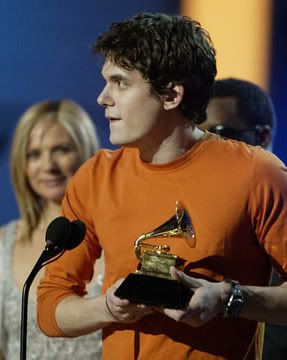 "This song...it's impossible, when I hear it, to feel anything but glorious. It's not really something you can get anxious to...There is a certain element to this song that's hipper than I am. Thank God. Finally." - John Mayer
3.
Vines
"Get Free"
A "Smells Like Teen Spirit" that requires no zeitgeist, though few people appreciate it because it
has
no zeitgeist. Their loss.
4.
Outkast
"B.O.B"
Dream for 2025: my kids tell me they get why "B.O.B." was "a big deal at the time, but its sort of generic now."
5.
Good Charlotte
"The Young And The Hopeless"
No one in this industry understands the life I lead. When I sing about my past, it's not a game, it's not an act. These critics and these trust fund kids try to tell me what punk is, but when I see them on the streets they've got nothing to say.