26.
N'Sync
"Pop"
A stronger case against rockism than Kelefa Sanneh's. Less cranky than "Public Image." Ends with J.T. spittin' raspberries for half a minute.
27.
X-Ecutioners feat. Mike Shinoda
"It's Going Down"
Despite coming almost twenty years after "Rock Box" and about a decade after the
Judgement Night
soundtrack, this song's enthusiasm makes the union of hip-hop and rock sound like a
really big deal
.
28.
Madonna
"Don't Tell Me"
This song could get me to buy a cowboy hat.
29.
Limp Bizkit
"My Way"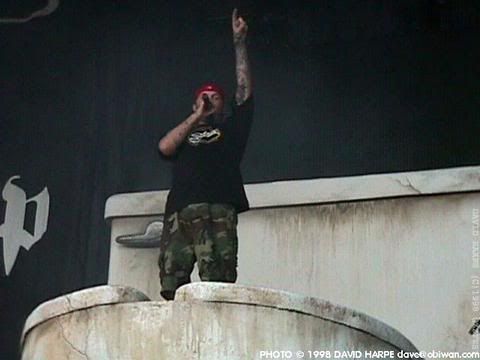 It's like Fugazi dipped in silly sauce.
30.
Jimmy Eat World
"The Middle"
Everything, EYuh-verything will be alright! Alright! *clicks stop watch, cash register opens*