A brief interruption to thank Dan Perry for letting me know about Avril's "Nobody's Home," her new single about a teenage runaway which features the lines: "Open your eyes and look outside, find the reasons why you've been rejected, and now you can't find what you left behind. Be strong, be strong now." Well, shut my mouth.
I've got two album tracks by Sugar Ray up at the
Tofu Hut
. Every time somebody checks them out (don't ask how I know), I giggle. It's cute when I giggle, so do it.
31.
Liz Phair
"Extraordinary"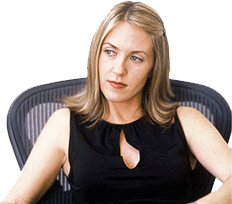 She almost never sits up straight at photo sessions, but she still makes a damn good case.
32.
Shakira
"Underneath Your Clothes"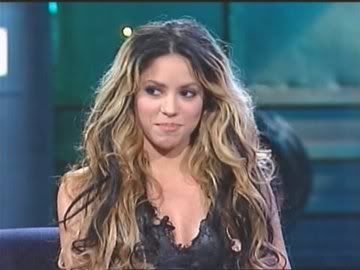 I'm pretty soft on female chauvinism. She's going to make another album, right? I really miss her voice. I once sang this at karaoke as "Underneath My Clothes." It wasn't a hit.
33.
R.E.M.
"Imitation Of Life"
The only song that makes me glad they didn't break up when they should have. Thanks. You can break up now, guys.
34.
PJ Harvey
"Good Fortune"
"How's life in the city?" "God, I'm just...I
love
it here." "You two are such an awesome couple." "I
know
."
35.
Cornershop
"Lessons Learned From Rocky I To Rocky III"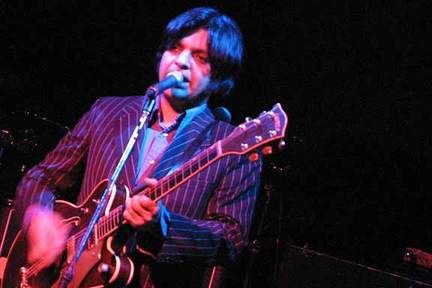 I like a song that can sound cynical despite a joyous groove and total incoherency.