41.
Billy Idol, "Scream"
Dude's lemon tree is fifty years YOUNG, dammit!
42.
Mannie Fresh, "Conversation"
Helpfully lists all the dances chubby dudes can get away with.
43.
112, "U Already Know"
I really need to find some DeBarge.
44.
Bobby Valentino, "Slow Down"
I'm not above getting sentimental about the asses I've passed.
45.
Arcade Fire, "Neighborhood #3 (Power Out)"
'
Brings up childhood memories of playing late in the snowlit night with my pet turkey.
46.
Hold Steady, "Your Little Hoodrat Friend"
I'm not Catholic, I'm not from Minnesota, never done hard drugs, haven't seen 'em live, but I am a schlubby, bespectacled nerdcrit with thinning hair.
47.
Ciara feat. Ludacris, "Oh"
Most women who acknowledge urban chaos either feign masculinity or play the horrified daughter-mother bystander. Ciara ain't giving up authority OR her halter top. Guest spot from best guest rapper ever neither hurts or helps, she's on her own.
48.
Green Day, "Holiday"
Combines the real-band swing of "Boulevard" with the mushmouth politiwhine of "American Idiot," sums up everything great and horrible about these trad rock democrats.
49.
50 Cent, "Disco Inferno"
"On Fire" + personality
50.
Trillville feat. Cutty "Some Cut"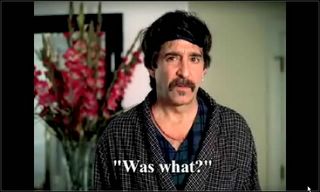 I don't want a picture of Trillville, I want a picture of Cutty! Cutty makes the song (
the song
...). I'm settling for this guy (
this guy!
).