21.
R. Kelly, "Trapped In The Closet"
Any part, really.
22.
Backstreet Boys, "Incomplete"
Evanescence >>> Boyz II Men
23.
Crazy Frog, "Axel F"
You know what I love about you English?
Crazy Frog
. I must have heard that song...twice!
24.
Ludacris, "Get Back"
See, its okay that he's beating the shit out of somebody cuz in the last verse he points out he'd rather be picking up drunk women.
25.
Queens Of The Stone Age, "In My Head"
"Go With The Flow," "Waiting For The Man," "In My Head," "Spiders (Kidsmoke)" - this quasi-motorik (motorock?) signifies the space between
events
, the metronomic passing of time, meditation. The effect is easy to attain, just pile your solos and harmonies atop the pulse, but to end this merciless ticking requires tremendous willpower on the part of the band, as they must break from the perfect purgatory and dare to return to the lie of magic moments that warp the clock. One must have the humility to surrender to the lifebeat and the authority to wrestle free.< /reynolds>
26.
LCD Soundsystem, "Daft Punk Is Playing At My House"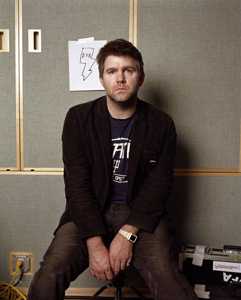 "I Feel Voxish" for dummies.
27.
Nivea feat. Lil Jon, "Okay"
I hated Puffy, Dupri and Timbaland's gratuitous on-track interruptions. Thing is, there's no such thing as a gratuitous Lil Jon appearance.
28.
My Chemical Romance, "Helena"
Boo fuckin' a(eee)!
29.
Low, "Monkey"
Crap, now I gotta go re-assess all those albums I slept through and find out if this is some big evolutionary step forward or not. Why couldn't you guys stay boring, dammit?
30.
Interpol, "Evil"
His success at combining ridiculous poetry and 20 years of post-punk evolution in order to pick up art school girls is probably why Paul Banks is bloated and acnefied. Karma's a bitch!