50 Singles That Helped Make 2005...Magical!
1. Trick Daddy feat. Cee-Lo & Ludacris, "Sugar"
From a
Seinfeld
press release:
"Everyone's looking for good sex, good food, and a good laugh," Jerry asserts. "They're little islands of relief in what's often a painful existence."
2. Kelly Clarkson, "Since U Been Gone"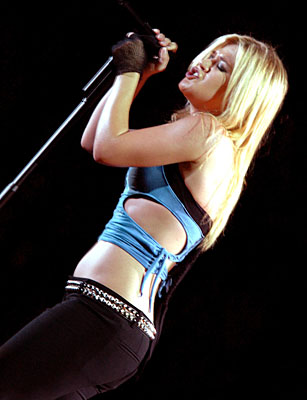 OMG you want text too? Another sentence about this damn song? Alright, fine: if I was God, Interpol would have covered this instead of Ted Leo. The musical arrangement was at least half of the appeal. Satisfied?
3. Killers, "Mr. Brightside"
It's possible that I wouldn't love this song as much as I do if not for the video. I didn't even mention the track when I reviewed the album. But seriously, whatevs.
4. M83, "Don't Save Us From Flames"
NOW That's What I Call Indie Bombast!
5. Natalie, "Goin' Crazy"
I like to think of Lil Jon slowdancing to this.
6. Queens Of The Stone Age, "Little Sister"
The Police, "Roxanne (Homme Remix)." Tighter than his duckass hair.
7. Pitbull feat. Lil Jon, "Toma"
"heh well if i found a crazed latin rapper talking about asses over a cut up of tone loc's 'wild thing' you'd be the first to know" - Jess Harvell
8. Robyn, "Be Mine!"
At first, I couldn't believe I was enjoying europop. Then I found out she was from Sweden.
That
there's precedent for.
9. R. Kelly, "In The Kitchen"
Thanks to
Trapped
-mania, this song is in danger of being forgotten. I refuse to let that happen.
10. Rilo Kiley, "Portions For Foxes"
The baroque bridge that gives the song its title helps explain why they haven't crossed over, despite re-selling their soul to Warners. The rest of the track (and the success of Fall Out Boy) makes that seem like a crime.