SONGS IN MY "2007 HITS" IPOD PLAYLIST II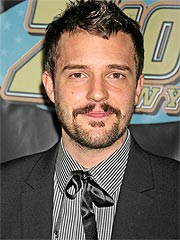 The Killers,
"For Reasons Unknown"
I blame the Velvets for my weakness for pounding drone-strum and by way of Lester Bangs I blame them for the joy I get from the line
"It was an open chair we sat down in."
There's even a droll bass vocal under the opening verse and Cale-wise piano-bang in the chorus! With Brandon serving huge chunks of ham on top, it's almost too tasty. I swear I like songs that don't go duhduhduhduhduhduhduhduh. Those that do just have an easy in.